Puerto Rico Food Delivery Options
As exciting it is to go out and explore and visit new places to eat, there are also many options in case you want to stay home and eat from great restaurants. In this guide, we want to highlight some of the options for Puerto Rico food delivery apps and sites. We will be including the towns they deliver to, and differences they each offer to the ordering experience.. Furthermore, we hope that this article can help you decide the best food delivery service to satisfy your cravings
First of all, these companies have web and mobile versions. Some features may be better suited for mobile devices. For example, some have real time tracking where you can see your food's current position. But also, the web versions sometimes look cleaner, and are faster. Therefore, I suggest you try both if you have the access to a computer.
If you are in the San Juan Metro Area, you will have the most options.
Unfortunately, the apps that we will mention do not reach all of the towns in Puerto Rico. But you will notice that many towns in Puerto Rico are covered. San Juan has the most coverage. This is also due to the amount of restaurants in the Metro Area. You can explore our guide to see the restaurants in the Metro area. There are also many towns that you can only find delivery service from the restaurants themselves. So we encourage for you to research their social media for any updates on their services. Also, you can follow our Instagram account for daily specials and communications from restaurants offering delivery or pickup.
COVID-19 and how it has changed restaurants.
Because of the COVID-19 quarantine lock down, I would say that almost every restaurant is currently using one of these services. Since businesses can not open to the public, they're only option is either use a delivery service, deliver themselves, or offer pickup. Before the current crisis, many restaurants would normally choose only one or two services for delivery. As a consumer, you would have to use two or three apps to order from your favorite places. But currently, most restaurants are using all of the services. Now it is up to you to research the different services to see which one you like the best. Hopefully with our information below we can help you with that!
Is there an alcohol delivery service?
You betcha! We will cover a services that not only deliver prepared food, but also alcohol and groceries.
Tip your Driver!!!
Some of the following delivery services offer free delivery. Other will prompt you for the tip at checkout. If we ask anything from you after you read this article, is that we want you to tip your driver. The happier the driver, the better service and also, faster delivery times! 🙂
So let's start with the first Puerto Rico food delivery service!
Uber Eats
We are going to start with the most popular, and maybe your first choice if you are new to Puerto Rico. Uber Eats works exactly like it does in the States. You can track and contact your driver just like the regular Uber app. They offer a large variety of local restaurants and fast food places. Maybe more fast food places than any of the other apps.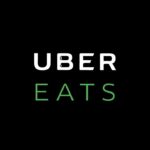 What we like about Uber Eats, is that it is an easy to use and also, a familiar app. I believe a large portion of the tech-savvy population has used Uber at one time or another. So your payment information and everything is already set up. Uber is always a good place to start if you are new to ordering food in Puerto Rico. The only downside is that they do not offer as much options as the following apps we will review.
DoorDash
DoorDash is also very popular app that is used in the States. They offer delivery from many fast food places, and local restaurants. Doordash is fairly new in Puerto Rico, but they already have a large variety of options.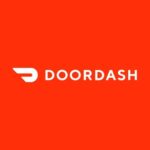 They serve only in the Metro San Juan area. If you have used DoorDash before you know what to expect from their reliability, and service. In Puerto Rico it is no different. Their simple to use app, and web site make it easy for you to find your cravings quickly. What we like about DoorDash is their offers and promotional sales. They offer free delivery for 30 days when you sign up. And also, with our special link, you get $15 off when you sign up and place your first orders.
UVA
UVA is a local Puerto Rico food delivery company that also offers pickup at most restaurants. They service mainly the San Juan metro area. What we like about UVA is their large variety of local restaurants and options. Unlike Uber Eats, they do not offer delivery from fast food restaurants. Their mobile app is user friendly, and their customer service is always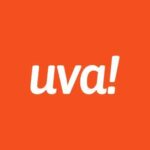 responsive. One thing that sets UVA apart from some of the other services, is that they offer non-food items. They have partnered with brands like Garnier that offer hair products. Toys4fun that have a large variety of board games, and kids games. They also offer over the counter pharmaceutical products like pain and flu medicine. They even have a sports equipment supplier that sells jump ropes, dumbbells, and all kinds of sports balls. UVA has found a way to use their platform as an essential delivery service for all needs.
Dame Un Bite
Dame Un Bite is also a local food delivery service. Their offer delivery and pickup from many local restaurants, and also have fast food restaurants. They cover larger delivery area than the other apps, and continue to branch out to more towns.
Dame Un Bite has a really easy to use app, and what we really liked is the tracking feature that shows you where your driver is on a map. They have an extensive restaurant list, and many of the restaurants are not in other delivery apps. One feature that we really like about Dame Un Bite is their medicine pickup service. They offer a service to pick up your medicine at Walgreens, CVS, or at other local pharmacies. This is a really unique service , but it is only offered in the San Juan Metro Area for the time being.
Bonus: By using this code at checkout, you get $5 off your first order: DELIVERY1
Foodnet
Foodnet is another local company that offers options from many local restaurants. They also offer delivery from some familiar restaurants like Chilis, Olive Garden, Cheescake Factory, Macaroni Grill, and Panda Express.
There are a few things that we like about Foodnet, like their easy to use web and mobile applications.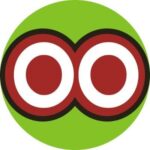 But specifically their option to sort by fastest restaurant. You can put your address, and they will filter the restaurants that will arrive to you in the least amount of time. They have been around the longest of all food delivery services. So you know your will get good service.
Munchies
Munchies is also a local food delivery service that offers delivery and pickup from many restaurants. Most people from San Juan may not have heard of this company because they only service the west coast of the island.
The offer delivery from many local restaurants, and also known restaurants like Chilis, Subway, and Little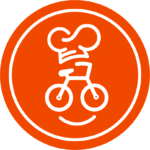 Caesars. And oh yeah, a local brewery called Oeste. Munchies has been around for a couple of years now, and they have been known to provide outstanding service. So if you are on the west coast of the island for the weekend, make sure to download the Munchies app for delivery.
RonPon
RonPon is the go to delivery app for alcohol. They have a large variety of beers, vodka, whiskey, rum, wine champagne, you name it! And it arrives cold! They service mainly the San Juan area, but this allows them to
provide fast and consistent service. What we like the most about RonPon is their variety of products. We mentioned that they are a complete liquor store, but they also sell groceries, ice, dog and cat food, and cleaning supplies. RonPon is known for their alcohol, but they have evolved into a small online grocery store as well. We highly suggest to download their app and look at the variety of products they have to offer.
Supermax
Supermax is a large supermarket chain in Puerto Rico. They have locations in most towns around the San Juan area. They offer everything that they sell in the supermarket through their app, and web site. (Speaking from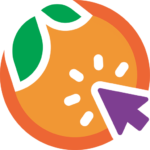 experience, I would recommend using the website instead of the app) Also, they offer a large variety of alcohol, and freshly cut cheese and ham by the pound from their deli. What we like the most about Supermax apart from their endless variety, is that you can choose your delivery time and date. They provide good service, and if you like to plan ahead, you can stay home and not have to go to the grocery store.
So there you have it.
Those are the main food delivery apps currently giving service in Puerto Rico. We hope that this guide can help you decide where to eat from tonight, or where to order necessity items or groceries. Above all, during the current COVID situation, we hope that you stay safe, and follow all social distancing procedures. Additionally, we would like for you to give us feedback on this post. Did you like it? Is there a delivery service that we did not mention that you would like more information on? Comment below and let us know so we can contact them for more information.
Do you own a restaurant and need help in advertising your business? Check out the blog posts from our sister site: https://islanddwellersweb.com for help with your online advertising:
How to Build Restaurant Website Today For Less Than $99 (2021)
The Top 21 Great Reasons To Upgrade To Canva Pro Review
7 Absolutely Badass Benefits Of Website For Restaurants | 2021
Facebook Creator Studio Vs. Hootsuite Which One Is Best For You In 2020
Top Grammarly premium features that convinced me to upgrade from the free plan in 2020
2 critical reasons why you need facebook Creator Studio for your restaurant during covid19
How IFTT can boost your restaurants productivity with automation.
Poll Results: Best Pizza in Puerto Rico
10 Tips that you can save money using Fiverr for your restaurant in 2021